A spectacular space for life: Apollo Residence®
Extraordinary designs, premium materials and up to 3.5m high ceilings in 81 flats and suites will offer living at the highest level. The details of the thoughtful layouts of 1-room to 4-room apartments and suites provide a generous living space. The maximum comfort of living in the modern center of Bratislava will be magnified by a grandious and modernly designed reception with 24-hour operation and 5* hotel services.
Enjoy the benefits of a café and restaurant right in the residence. Park in a comfortable underground garages. When we were creating Apollo Residence® , we put great emphasis on ecology, thus the environment. You will be surprised by the interior of the apartments and suites where there are used top materials and state-of-the-art technologies.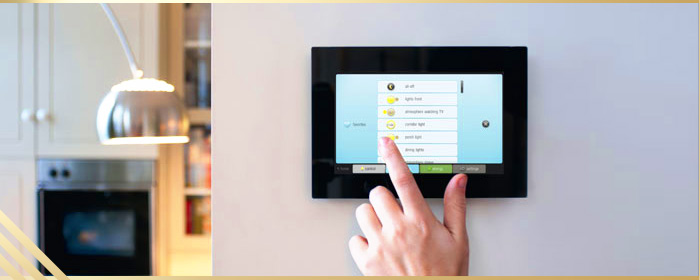 Heat will be produced by the heat pumps.The REHAU premium floor heating with temperature control in each room complements the cooling ceiling pre-installation to provide the most modern and healthiest heating and cooling method, plus constant air exchange. Do you also like it to be calm and silent at home? So you will really appreciate the aluminum windows with insulating triple glass and high noise reduction technology. The quiet, undisturbed housing will also be provided by brick- brick interior walls and brick-built acoustic bricks inter-flat walls with increased sound-proofing.
An Innovative smart technology
with an intelligent wiring will give you a maximum comfort by easy controlling it with a mobile application. Even if you are not at home, you can set up the proper temperature in the apartment which is pleasant to you when you come home. Or you can turn off the light that stayed on .... You should stay safe, energy-efficient and comfortable at home. And without any compromise! The Intelligent wiring will adapt to you and your changing needs.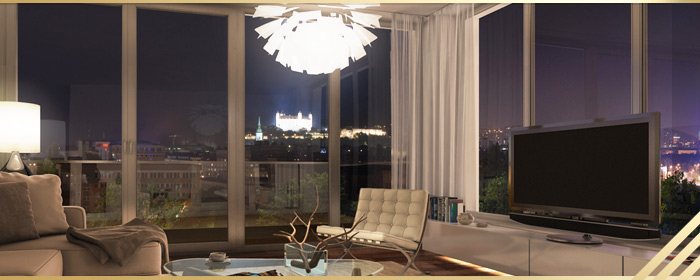 Safety of the apartment owners is very important for us.
Therefore, entrance to the building, elevator and staircase, will be monitored by the camera system and secured electronically. You will be able to see the activity throughout the building, underground parking, reception and front of the residence just from the comfort of your apartment. Of course, there is a security fire door to the apartment as well as a home video connection connected to the reception services.
An exclusive location, up-to-date technology, top materials, sustainable ecology.
The Apollo Residence® Residential Project offers premium aristocratic housing in a modern style.
That's why the Apollo Residence® project is exceptional.
And so will you.